Adpromettre is a publisher programmatic media agency based in UAE.We help small and medium scale publishers to grow from ground zero and make them realize the value of their digital assets. We understand the value of content, and try to give it maximum worth during monetizing. Partnership with most of the demand side partners and direct advertisers give us the advantage of choosing the best ad in real-time.
The Company started on the basic principles of hard work, transparency, and integrity. Our primary focus from day one is to help small and medium scale publishers to grow from ground zero. The audience we segment from these media houses are niche and thus perform very well for our advertiser campaigns.
FEATURES
Optimize Your Website
Dedicated Account Manager
24/7 supports
High Ecpms
Innovative AD Formats
Various Payment Options
OUR SUCCESSFUL PUBLISHERS & DEVELOPERS
Total revenue Increase 45%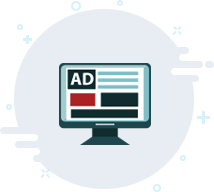 Save up to 4 fulltime employees
SOLUTIONS
Dynamic Ads, Video Uploading, Shielding, Custom Development
DYNAMIC ADS
Our dynamic A/B testing module is a competition of different ad sizes and ad placements. After successful automatic competition best ad size will stick on best ad placement. Hence, increase your existing revenue upto 40%. Video Uploading.
INNOVATIVE AD FORMATES
In addition to standard IAB units, we offer sticky ads, docked ads, in-image ads, and native ads. We fill these ads with premium demand via our partner ad networks and exchanges to maximize revenue improved user experience to your website visitors.
HEADER BIDDING
Open up your ad inventory for bidding by multiple demand partners in real-time. Our system auto-selects the optimal number of partners, so that you get the best yield for every single impression learning into our header bidding engine to maximize yield.

CUSTOM DEVELOPMENT
We help you to built the right platform to manage your advertising needs by creating a custom video player, flash to html5 video player and WordPress plugins. which support ad solutions.

SHIELDING
Detect pre-violation to protect our publishers from getting ban through advanced proprietary optimization technologies, analysis management tools and services.

VIDEO UPLOADING

A premium plug-and-play solution that receives and showcases original, topic-specific video content paired with in-stream programmatic advertising from the world's leading demand sources.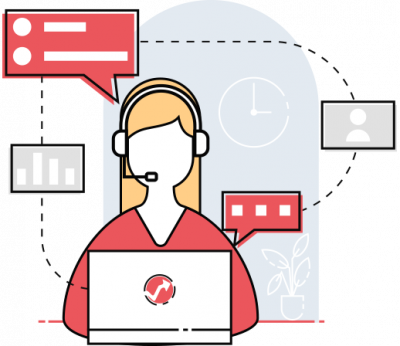 Your Personal Ad Ops Hotline
Our partners depend on us for solving their daily ad ops challenges as well as meeting long-term ad revenue goals. Whatever it us—we're here for you.
Your Personal Ad Ops Hotline
All our partners get a dedicated account manager; to assist with everything from the on-boarding to providing everyday ad ops support and technical troubleshooting.
Google Policy Compliance
Our close relationship with Google and deep understanding of their ad products such as AdSense, AdX, and GAM allows us to deliver quick and efficient policy compliance assistance.
MONETIZE YOUR SITE
Clean and contextual ads only
Monetize web and mobile traffic,
Increase up to 30% in your existing revenue
Get paid on early payment terms (Net 30 days)
NATIVE ADS
VIDEO ADS
DISPLAY BANNERS
OUT STREAM ADS
Get in touch
Emirate of Ras Al Khaimah